....i`m including the brief description that Barbara wrote describing the setting and charactors we started with......although, as more writers joined in the effort, new charaectors and plots arose....we are still at this moment, continueing to write it there..... and i will continue to paste it here....enJOY!
...Barbara wrote...
THIS IS AN ADD-ON STORY, AND EVERYONE IS INVITED TO JOIN IN. ADD A SENTENCE, A PARAGRAPH OR A CHAPTER. INTRODUCE A NEW CHARACTER, AND WATCH IN ANTICIPATION WHERE YOUR CHARACTER IS TAKEN IN THE STORY.
SOME OF US HAVE CREATED A CHARACTER TO BE IN THE STORY. YOU CAN PRINT THIS OUT TO KEEP TRACK OF THEM...OR NOT. THIS IS JUST FOR FUN.
The town is a small town in upper state California, near the foot hills near a ski resort. The number of residents are about 1000 people, and everyone knows everyone and their business. When Ramona came back from college, they knew all about her.
The characters:
RAMONA - A waif of a girl, only child, very thin, long auburn hair, blue-grey eyes and a perky personality, but depressed as the story begins, for she recently lost both Mom and Dad in a horrible auto accident. She had attended church regularly as a child and teen, sang in the choir. She had attended Jr. College where she met GREG and they had dated very briefly. After her parents died, she quit college, quit going to church, and lost contact with Greg. She got a job as a cocktail waitress in a local bar after selling her parent's home and just barely meeting all their obligations. She now lived in a studio apartment a short walk from the bar.
GREG - Greg was attending Jr. College to prepare to go to University to be a lawyer. Greg was 6'2" tall, well-built, thick, black wavy hair, brown eyes, and a quiet and unassuming manner. He worked full time while he was attending college. His pleasant personality made him shine at the coffee house where he was a night-manager. He had little time for dating, but he had been falling in love with Ramona. They had been eating lunch together in the school cafeteria, and had gone on a few dates. He lost contact with her when she sold her parent's home and quit attending college.
CARRIE - Ramona's best friend. Carrie was a tall girl with brown hair and brown eyes...pretty but not beautiful..as she thought that Ramona was..she was slim, but not too slim..but only she knew why..she worked at the local bank as a teller..and was so much in love with the young vice president...but he didn't know it.
CARMELIA - 24 years old. Short in stature with waist length auburn hair that she has dyed pitch black and brown eyes. Has an athletic body for her size, but also struggles some with weight. She is not what one would call overweight, but could afford to lose a few pounds...that, or pick a larger clothes size. She has been very active in different sports - softball, basketball and soccer but none of these were truly her passion. She is a recent college graduate with a degree in Business management. She is quick with wit and possesses natural ability, but feels inferior and has a tendency to make major mistakes in her life, mistakes that have caused her to uproot herself from her hometown, job and family and move to a small town where no one knows her or her past. Recently took a job in the local Diner called: Ledbetter's Diner, whose slogan is "Where customers become family." (Daughter of Walter and Jaimie, introduced below)
WALTER SAYLES - 63 years old. Short, balding, overweight, yet a commanding and demanding personality. He is the CEO of a multi-million dollar high-tech manufacturing company whose main dealings is manufacturing electric devices put in cell phones. He has recently branched into storage cells for laptop computers which has practically doubled his business in the last 3 years. Walter Sayles is a take-no-prisoners type personality when it comes to business, which has gotten him to where he is, despite the trail of broken people left in his wake. He runs his family the same way he runs his company. His way or no way, knowing in his mind that his way is the correct way. he pushes his employees to the limit. He pushes his family to the limit. His wife JAIMIE, to cope with his demands has become an alcoholic, although she hides it well. His son, DAVID follows as best he can. His daughter, CARMELIA has left town without letting him know where she is. Walter is furious at his daughter's disappearance and is seeking her whereabouts.
JAIMIE - Alcoholic wife of Walter. (introduced above)
DAVID - son of Walter and Jaimie, brother to Carmelia
CHARLIE THE FIRE HYDRANT (speaking in charactor)- there is a crossroads in the center of this lovely little town..a crossroads unlike any other..and this one has a fire hydrant on one of its corners...not just any fire hydrant, but a brand new shiny red one, purchased from the most exclusive fire hydrant dealer in the western United States. I am that fire hydrant. i have no name other than some numbers etched in my side, but I'd like it if you would call me Charlie.
The chap i sent to gather information for me? Well, he's no chap at all...he was just sitting on me when I woke up here..I think he's just a butterfly..and he has no name..do butterflies need names...fire hydrants do...so, please, just call me charlie.....
OK..here we go..I will give the introduction Sean has created!

....sean wrote...1/1/2005 12:10 PM
....the town was like any other town in most ways....it neeeded a few things....and after much deliberation the mayor of the town wrote out a purchase order for one shiny new fire hydrant....
....he was unsure really of where "exactly" he would have it installed.....but he knew that on any corner, near the crossroads in the center of the town, would undoubtedly be the best spot for a shiny new fire hydrant........

.......fire hydrant number 217,317,426 was awakening to the world for the first time on the corner of "cruise" and "choose"......two streets that ran in opposite directions, and crossed each other in the center of a small but busy town.....
.....upon awakening,.... the little fire hydrant was at first startled to be aLIVE.......but quickly accepting the breath in his lungs, he became wonderfully used to it in record time........he was alive!.....but somehow he knew he was the only fire hydrant to ever breath, and although this made him feel so very special, it also made him feel alone....
.....he began calling out to the passerbys on the street....yet it became more and more apparent to him that they couldn`t hear his voice.....frantically he began to yell louder.....and with all his strength he tried to dislodge himself from the coldness of the concrete beneath him.....only to discover that he could not move....and only to discover, that no one cared....

....at that moment he heard a small voice....."hi, my name is charlie","who are you?".....
... the voice belonged to a butterfly that was brilliantly beautiful, although it had only one color....the brightest, prettiest yellow that could be imagined...........and it was perched on his head.....

...."i don`t know" said the fire hydrant...."i just woke up here and no one has told me anything".....
...it was at that moment that the little hydrant felt shame for his first time....incredible shame.....because no one had given him a name.....no one had even cared enough to do such a thing....no wonder the people on the street wouldn`t answer him.....even with his shiny new paint, and even though he was probably the only fire hydrant in the world that was breathing, he was still just a nobody....because nobody had given him a name....

.....even the butterfly had a name....charlie......and the shiny new fire hydrant sent charlie to try and find someone who could could help him with this whole name issue......undoubtedly a terrible mistake had been made of some kind....because he felt too special to not have a name...just a dumb number....

.....as he sit and waited on the butterfly...the one that could fly.....the one that wasn`t stuck there in the concrete like some kinda ornament.....but most of all, the one with the pretty name....."charlie"............he began wishing that he wasn`t a fire hydrant anymore.....

...sean wrote...1/1/2005 2:31 PM
....the SON.....the SON was shining through a second story window onto the hurting back of mayor "someone somebody".......mister somebody appreciated the warmth of the SON on his back, as it helped ease the pain....
.....he turned and looked out his spotlessly clean window at the crossroads below......somehow today, the sidewalks appeared to be made of "baked" concrete....it was the hottest day of the year...and he knew that many of the towns residents had no air conditioning to combat the brutal heat....and in this strange little town, all the residents voted....adamently........it was good to keep them happy if he could......
.....as he looked at all the neighborhood kids stuck in the few shades that lined the streets below, he could feel their tension.....their desire to run and play....but the shades were too small, and too far apart.......and the SON beat down hotter than ever on the heads of restless children........
.....something brushed his kneck..... he swatted and immediately a butterfly was flitting about his head....."how in the world did you get in here?"....said mayor somebody, not moving, as he was momentarily mesmerized by the brilliance of the yellow in it`s wings.....
....he opened the window, just a tad, and the little butterfly flew out with un-"butterflylike" speed....then just sit hovering outside the window...before it flitted away towards the crossroads.......mayor somebody watched as it flew down to the street and landed on their new fire hydrant.........their "new" fire hydrant!....
...he snapped out of his "trance" for lack of a better word, and immediately started calculating expenses in his head.....with years of experience, he knew the best way to make the residents happy, was to blow a little money on them....never failed for him yet....of course he`d hafta` call the press......

.......the brand new shiny red fire hydrant was sooooo excited.....because he could see charlie, the real charlie, coming back....and as the little butterfly landed on his head, he immediately began asking questions....delighted with glee......but then, the little butterfly just flew off!......without even a word........and the shiny new fire hydrant felt more alone now, than he had before......because now he was convinced, that he never deserved a name.......the excitement of being aLIVE, was replaced with a horrible dread of surviving......even charlie hadn`t cared.........and why was the SON so hot!
..............
......................a man approached him with some wierd looking tool, and if he could have ran, he would have.....but the man visciously fastened the tool to his arm and twisted it!.....the little fire hydrant screamed, but that was before he realized how good it felt........and as the man was walking away, the amazed fire hydrant seen that water was now gushing from his arm/valve.....as if to empty all his pain, while filling him......the flow was so indeed the best thing he had ever tasted.....

........children came running at him from all directions and at first he was horrified....at first he thought they must surely want to steal his water....but to his suprise, they were just laughing, and playing, in the water that was hitting the street.....and he could tell that they were enJOYing the water...maybe even as much as him....and he knew, he was no longer just a waste of time...............he looked up at the SON, and he knew in his heart that somehow, the SON had given him this water.......and that somehow, the SON had given him a name......what was it....
......a little girl came around to his side, and reached her arms around him giving him a big hug.....he didn`t know what to think.....then just as suddenly, she let go and jumped up with a shout..."we LOVE you fire hydrant!!!"....... ......as she once again joined the children at their play......everyone copying her new cheer.......

......tears came to his eyes....if he had eyes that is......his name was "fire hydrant"...not "brand new shiny fire hydrant"....or any of that jazz....not charlie.......but just "fire hydrant"......why hadn`t he known that all along....
.....HE looked again at the SON overhead, and marvelled at the warmth...not the heat...but the warmth of the SONS rays...... as he washed the dusty crossroads with his borrowed water......cooling the sidewalk where the children played....and just being excited that he was aLIVE.......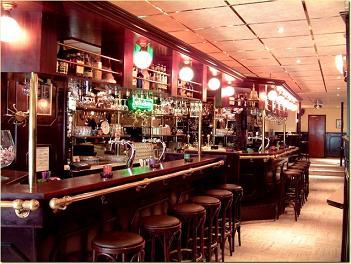 ...Barbara wrote... 1/1/2005 3:07 PM

Ramona was on her way to work, and as she turned the corner onto Main Street, she heard the squeals of the children. There they were, splashing and frolicing in the water from the bright red fire hydrant. There must have been about l0 of them, boys and girls of all ages. She wondered why she hadn't noticed that hydrant before. One of the older boys managed to splash her a little as she passed by. She barely noticed. She was already hot and sticky, and felt a drip of perspiration running down her back. It actually felt good, the cool water on her bare arms.

"Sorry", the boy shouted after her. She turned and gave him a short wave. Something yellow flitted above her head. She looked up and saw the beautiful yellow butterfly. "Oh," she thought to herself, "I wish that Daddy was alive to see this." How he loved butterflies, and yellow was her Mother's favorite color. It was huge as butterflies go, and joined her in her walk down the street, flitting about her head happily. When she almost got to the bar where she was employed as a cocktail waitress, the butterfly alighted on her arm. She stood still for a moment, watching as he sipped from a drip of water on her moisturized arm. "So that is what you were after," Yellow Butterfly, she whispered. You are welcome. After a few moments, he flew away, and Ramona went into the bar. It was cool and dimly lit. Max, the bartender, shouted to her. "Hey, Beautiful, how's it going?"

She smiled. Max was such a dear. He never complained about anything, and let her keep all of her tips. He offered to walk her home when it was late, but she always refused. Max was around 40, married with two kids, and always a gentleman. "Hi Max," she returned his greeting. "How's the family?" He was losing his reddish hair around the temples and developing a paunch, but he was still a great-looking guy, especially when he smiled. He had a fatherly interest in Ramona, worried about her since her parents died and she had come back to live in town. If he noticed any guy making a pass at her, he would immediately take care of the situation. Ramona was very fond of him and he had become a trusted friend, someone whom she could confide in.
...Abbi wrote...1/1/2005 4:57 PM
Krrrrhshshssssssssssssssssss .........The sound of the bus coming to a stop jostled Melody from her ponderings of the last 40 years of her life.As she looked out the window to see the name of the town they were now in she noticed the most beautiful yellow butterfly she had ever seen, flitting about the window of the bus, as though it was whispering to her.
She could imagine it desperately pleading with here to get off the bus.
It kept flying toward the front of the bus and then back to the window of her seat.
Melody suddenly felt compelled to grab her bag and follow the last passenger who was quickly making his way to the door.
"Pardon me Sir, what town is this please"?
The not so friendly bus driver looked up from his clip board giving her an almost blank stare.
So she started to ask her question again when the gentleman proceeding her to the door turned back around to face her, saying this here town is Cozeyville, California......population 1000,29, well make that 1000,30 if you count myself as I am just moving back this week in fact.
"You getting off lady?" Came the tired grumpy sounding voice of the bus driver.
In a flash she smiled and thanked both men and started for the door where sure enough the lovely butterfly was waiting for her.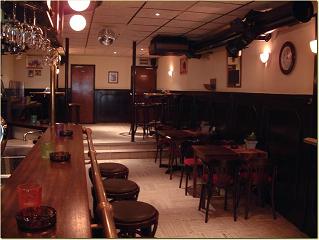 ....Barbara wrote.... 1/1/2005 8:24 PM
The bar hadn't begun to fill up as yet, so Ramona sat down on a barstool to talk to Max.
"Ramona" Max looked into her eyes. "This ain't no place for a fine young lady like you. You need to go back to school and get an education and find some nice young man and get married. What would your parents say if they knew you were waitressing in a bar?"
Ramona looked at Max with a forlorn look on her face. "I don't have parents any more, Max. No one cares what happens to me. Besides, this is the only place I can make enough money to support myself. College? That's way out of the question!"
"Well, I don't like you working here and walking home alone late at night. This is a pretty safe little town but..well, stuff happens."
"I can take care of myself." The bar started to fill up and Ramona went to take the customers' orders. It was then that she noticed the stranger sitting at the far end of the bar. He wore a hat that covered his eyes and he was looking nervously about.
A chill ran up and down her spine.
...sean wrote...1/1/2005 8:49 PM
later that night as she was cleaning up, she noticed the stranger had gone........she asked max about him, and max said he had drank a few drinks, paid his tab, and left......they both thought it was odd to have had a stranger in the bar this time of year....
....in the winter, tourist came from everywhere to ski at the nearby ski-lodge...but this was the slow time of year for Cozeyville...when only the few locals frequented max`s bar, and tips were fewer and further in-between....though the company warmer and more comforting..........
..........Ramona again felt that chill run up and down her spine, as she told max goodnight and headed out the door.....he offered to walk her home, and for the first time, she wondered if she was making a mistake in refusing the offer........Ramona liked to be independant when it came to taking care of herself....."no thanks Max, you get home to your kids"........."i`ll see you tomorrow".......she said as she was walking out the door..........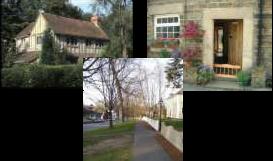 ...Abbi wrote...1/1/2005 10:05 PM
As the Mayor watched out the window he noticed a lady standing next to her baggage at the bus station.
She looked a little undecided about where to go, so the mayor pegged her quickly as a newbe to Cozeyville.
As she started to reach for her luggage she paused to hold out her hand to let the little butterfly rest on it.
She seemed to show an unusual amount of interest in a butterfly, it seemed to the Mayor, yet he was no stranger to unusual people.
Suddenly Melody was surrounded with giggling little children who were taken with the butterfly lady as they would now come to call her.
Melody smiled and gracefully lifted her hand upwards giving Gods little creature a lift off into the air again.
One of the boys standing nearest to her was very interested in finding out who this lady was and where she had come from.
Hey Lady. Is this everything you own in these here bags?
Melody grinned thinking how much he reminded her of her son Joel.
"Well I suppose you could say that young man; what might your name be?"
"Jody" he beamed revealing an empty spot where he had just lost a front tooth.
"Well Jody could you tell me where I could find a place to stay......a motel?"
"Oh yes mam you can come home with me. "
"My Mamma has been renting out the garage to folks visitin our town."
"Oh? Well that sounds perfect for what I need Jody."
So Jody took the butterfly lady home to Mamma.
He being the perfect little freckle face, minus one tooth, gentlemen, quickly helped her take two of her smaller bags of luggage.
Such a proud little man he is, thought Melody as they chatted and walked past the shiniest reddest fire hydrant she had ever seen.
Oh and of course the little yellow butterfly flitted right along.
Do you ever feel in your life as though some divine plan is being set in motion?
Something in the air cries out with antisipation.
The Sonshine seems to sparkle with new resiliance.
Your heart beats as though to that special song written just for you.
Well then you might sense how Melody was feeling on that sultry afternoon jaunt with Jody as he faithfully escorted her home to her new little cottage better known as Hopes Song.
Named thus after Jody's Mother, Hope.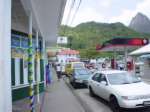 ...sean wrote...1/1/2005 11:20 PM
.....a fire hydrant stood on the corner of "cruise" and "choose".....watching everyone as they passed by....he was proud of his position as the towns only fire hydrant, and quickly he was getting to know the residents by simply being there........he noticed that the crossroads were "special"....very special.....so special, a fire hydrant could breathe there.....a fire hydrant could rejoice to be aLIVE at the crossroads.....

....a lady and a small boy came walking by the hydrant, and he noticed charlie was with them.....
...he called out to him, and he could tell by the fancy flitting, that he had been heard by his friend the butterfly....
"charlie must be busy".....he thought, as he watched him fly by with the lady and the boy......hhhhmmmm......he had seen the boy earlier in the day, but this lady was new to him.....he had seen her get off the bus, and something about her just shined from the first moment he seen her.....he tried to stand up his straightest, as she walked by......
....something made him want to follow her when she passed, but he only briefly tried, and failed.....he was happy to be a fire hydrant, but sometimes he still wished he could move......
..........
.......
............later that night, the streets were empty, and he was just sitting there on the sidewalk, marvelling at the stars in the sky....
....wondering where the SON had went.....
.....and knowing somehow the SON had never actually went away....
he could just feel it......
.......he heard a woman`s scream from far away......looking into the blackness he could barely make out that a woman was running up the street towards the crossroads....and a man was chasing her.....
....he could tell she was running for her LIFE, and something "new" awakened in the fire hydrant.....
.....something that made him feel like he "had" to do something to help her somehow.....
....but they were coming down the other side of the street, and he couldn`t move.............
.....oh!, how he wished he could move!..........

......suddenly, the man chasing Ramona slammed his leg into a ROCK solid fire hydrant mounted on the sidewalk......and immediately began tumbling across the unforgiving concrete......
.....his leg!.....
.....he jumped up into a weak crouch and looked around....holding his busted leg....."that hydrant came from nowhere he thought".......as he watched Ramona gain ground that he knew he could never make up......limping, he hurried off into the night from the direction he had came from......having never made it through the crossroads....and failing miserably in his attack.........

..............a little fire hydrant just sit there, amazed.....looking at the stars again, but this time from across the street from where he was born..........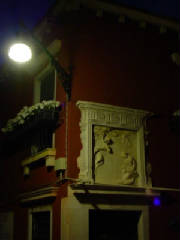 ...Barbara wrote...1/1/2005 11:56 PM
Breathless, Ramona no longer heard the running footsteps behind her. Her heart was pounding, and she turned and saw no one. She slowed her pace somewhat, and was relieved when she came to the pleasant Dutch-style colonial where her apartment was. Her studio was in the attic, and she opened the side door with her key, and went up the narrow stairway to her apartment. She plopped herself on the couch and kicked one shoe off. "Whew", she thought to herself. That was a close call. She began to sob. How had she come to this in one short year? A year ago, her parents had been alive. She had been attending Jr. College. Was it only a year ago when on weekends, and she came home, she had attended church with her parents? Life had been so simple then. Now, she was a cocktail waitress in a bar, and had almost been attacked on the way home from work tonight. She was living a solitary, lonely life. She was depressed and tired and had thoughts of ending it all. She grabbed the remote and turned the TV on to the late news to drown out her thoughts, and shortly fell asleep. She had pulled the afghan around her, and did not even get up to open up the bed. She awoke to a loud rapping on the door in the morning. At first she was disoriented, but finally got up and went to the door.
She asked through the door, still fearful from her experience of the night before, "Who is it?"
It was Jody. Jody was the son of May Jenkins, the woman she rented the attic studio from. Mrs. Jenkins also had a small apartment in the garage that she rented out, and it helped her to support herself and Jody after her husband had died.
"It's me. Jody. Momma wants you to come down and have coffee and meet your new neighbor. Her name is Melody. She is going to take the garage apartment. She's pretty. I'm going to buy muffins. OK, 'Mona?"
"OK, sweetie. Tell your Mom I will be about 15 minutes. I have to wash up a bit." She heard Jody hopping down the stairs. She sighed, and went to clean up before going downstairs. She really wasn't in the mood to meet someone, but Mrs. Jenkins had been so kind to her. She could not refuse her invitation. She supposed that Mrs. Jenkins only desired to make her new tenant comfortable.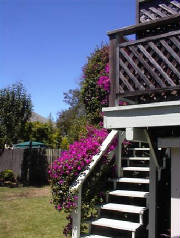 ....sean wrote... 1/2/2005 2:16 AM
.....she put on her best face, checking it in the mirror to see if indeed she had hidden her feelings.....
.....then deciding that it didn`t really matter, she went out her door and headed down the steps of the staircase that led to her studio.......
.....her mind was so preoccupied with the things going on in her LIFE, that she slipped on her way down.....instantly experiencing that "panicy" adrenilene rush that only comes at such times......
....right then a gust of wind blew seemingly out of nowhere, and she was somehow carried down the stairs unscathed.....her feet never touching till she was catching her balance at the bottom, with her hand still on the railing....
....then with a brilliant cluster of bright yellow butterflies, gusting in the wind, the wind swirled off and away...
and it was still....with the stillness seeming to be more still than usual, as Ramona locked eyes with obviosly the new tenant......
.....the tenant that was holding a little yellow flower when she said ...
"good morning"....and Melody introduced herself.....

...Abbi wrote...1/2/2005 2:22 AM
As Melody watched with wonder she new in her heart, there is a God and there are surely angels doing his bidding, as she just saw one keep her new neighbor from taking a nasty spill.
Almost before her eyes she saw divine intervention in the fall Romona had begun.
Melody wispered Thank You Father from her heart and held out her hand to Romona...."Hello, I am Melody, I'm so pleased to meet you.......
Melody had this knack for empathy and she sensed quickly that all was not well with this young lady.
Somehow she emitted sorrow behind that quick smile of which she so bravely tried to keep.
They all enjoyed a nice breakfast and did a little sharing as Jody kept them all fascinated with his wit and charm so adorable in 9 year olds.
Jody's Mother, Hope was already precious to Melody just in the time she spent chatting with her and Jody the eveing before.
Romona tugged at Melody's heart strings.....the ones of which do reverberate virture to the Holy Throne of God......in waves of compassion and love for the lost lambs of loves flock.
Romona was the first to ask to be excused as she needed to ready for work and had some trivial errands to take care of on the way to work. (Romona shuddered as the memory of last night breifly flashed like lightening through her mind)
Not so breifly that Melody missed seeing the terror in Romona's eyes as she mentioned the going to work........
Outside Melodies window the little yellow buttefly waited quietly as he sensed great things taking place on the other side of that window pane.........
Kneeling at the window which faced towards the east was a warrior waged in battle against the enemy of God, wrestling as it were the demons of hell, in her effort to get beyond the trappings of the flesh and into the realm of Grace's passage........yes as she began to overcome she found herself once again kneeling at the bottom of golden steps, with her hands raised in praise and worship, with her head bowed in reverence to the Majestic and Holy King, as she cried out to him on behalf of Ramona........
...Read on....click for page two...