in case ya` didn`t know, the "psalms" were written by david as "songs" to the
LORD
...although some were written by
Asaph
,
Solomon
,
Moses
, and the sons of
Korah
...
david, like them, was chosen to speak for our
LORD
and the
GOD
given inspirations are the psalms we read in our
FATHER`S HOLY WORD, WORDS
straight from our
FATHER
...the bible...
one of the things i like most about bill is his desire to write about the BEAUTIFUL WORDS of our GOD ALMIGHTY...he`s written about various people of the bible,books of the bible and stories of the bible...my personal favorites are the ones he`s written as "tribute to the psalms"...
i`d say my personal favorite of his Psalm poems would be this one....i can just see Bill leaping a wall and landing in the clover...
On Psalm 18

I love You Lord for You are my strength,
And I know You will go to the longest length,
To save me from all who want to devour,
And present me in heaven in the final hour.

In desperate trouble to You I called,
And even through your temple walled,
You heard my voice and undertook,
Redemption as I sat and shook.

In Your anger the earth did quake,
And dragon like smoke You did make,
With fire and brimstone falling down,
My enemies were soon not found.

The waters rose and I nearly drowned,
When my Saviour came so brilliant crowned,
Lifting me from that watery grave,
To a mountain top and nice warm cave.

You are the flint that lights my lamp,
And with your help I raise a ramp,
That lets me leap the whole wall over,
And lands me safe in fields of clover.

I may not be a king all crowned,
But You have led me to Your Holy ground,
And showed me Jesus waiting there,
Who keeps me from pain and dark despair.

So to Your name all praise we sing,
From lowly slave to mighty king,
We can all rejoice because we know,
Your mighty love to us You show.

...i found some amazing JESUS art on the net that i think you want to see...so i saved 16 of them on JESUS stuff...ya` gotta` check out these wonderful works of art to HIS praise...done by an inspired and gifted artist named...
hey ya`ll...ya` wanna` get started on this trip through "Bill`s tribute to the psalms"?...
On Psalm 1
To have the blessing of man and God,
We must be careful where our feet have trod,
By taking truth from those who know it not,
Nor listening to those who sin and scorn a lot.
But we must think both night and day,
On all the things our Lord has to say,
Then will we be like a well watered tree,
Prospering as our fruit becomes plain to see.
The unjust will be reduced to wind blown chaff,
And with our God we shall have the last laugh,
As they on judgement day will fail to stand,
Being banished with their satanic leader from our land.

there`s something about an old tractor that i find interesting...Bill likes `em too...for a closer look at his life in New Zealand, check out this page and see a story about Bill and...
On Psalm 2
The signs are seen again today,
Of a raging people who wish to say,
Let us with our leaders break God's yoke,
Scorning good while at evil we laugh and joke.
But He who sits on heavens throne.
Will laugh until at last they moan,
When they have felt His sore displeasure,
And have been completely broken at His leisure.
For He who has set His Son on high,
Having full dominion over land and sky,
So serve the Lord you earthly kings,
And you will know the peace and blessings that He brings.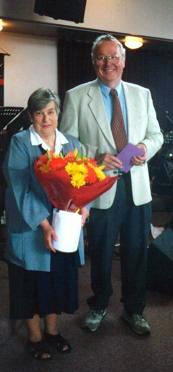 the LOVEly couple shown here in this photograph is William and Pamela Smith...on their 40th wedding anniversary...whatta` beautiful pair of LOVEbirds!
GOD bless you two, who HE made one!
On Psalm 3
Lord your people are troubled again this day,
And the enemy says you do not hear when we pray,
But we know we do not depart your love,
And you see everything from your home above.
We will cry out loudly with our voice,
And you will save us as Your choice,
For you are a shield for all who choose,
When we trust in Jesus we cannot lose.
And from your rest we awaken without one fear,
When you have put ten thousand to the spear,
Knowing salvation is with our God,
And we will bless the ground that you have trod,
there`s a dude out there in texas who is known as the "Blueshadows"...a gifted brother indeed in many WAYs to the glorification of our BELOVED MASTER...he`s got a new hobby too...ya`ll gotta` go check out...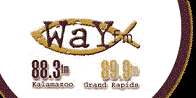 click the pic and go visit WAY-fm...when ya` get there you can listen to their "live" streaming CHRISTian broadcast...from Cornerstone University...thank you WAY-fm!
On Psalm 4
I have called O Lord and now I wait and listen,
Because You set me free with all my sins forgiven,
For an answer to my prayers that all men might see,
That is possible for mere men to commune with thee.
I give to you the sacrifice of praise,
And sing aloud through endless days,
Of the gladness and the joy,
When I first knew I was your adopted boy.
And when the food supply is running low,
Help me in gladness to others show,
That man does not live on bread alone,
But peace and sleep come from what Christ did atone.
On Psalm 5
Hear my voice my God and king,
For in the morning it is to You I bring,
My prayers and thanks for what You have done,
Knowing You alone are the Holy One.
You are not a God in whom evil dwell,
Those wicked liars will all be guests of hell's
Along with bloody and deceitful men,
You will banish to the their satanic den.
But let all of those that trust in thee,
Shout with joy and romp with glee,
For you bless the righteous and defend,
All those who repent and make amends.
The Love Of JESUS
... JC evidence is a poet...a story teller...an artist...and a very on fire CHRISTian ...This site lives up to the name he chose for it....To best describe it,i`m going to show you a few lines from the top of his homepage..."Hi, welcome to "The Love of Jesus." We all need His love in our lives. We can try to replace it with anything and everything else. But only His love will truly fill us. Accept and keep Jesus Christ in your life. No matter what happens in your life, His love is here for you always. He made us worth dying for. On this website, I share what the Holy Spirit has given to me through poetry, two stories ("One Accord" and "Just a Fan"), and my testimony. Please, sign the guestbook and share your thoughts. Jesus loves you:) Peace"... ya`ll gotta go have yourselves a read...thank you JC...
http://www.ourchurch.com/member/e/EJStyle/
On Psalm 6
Be not angry with me my Lord,
For I cannot face Your heaven's horde,
Have mercy on me that I may show,
Your greatness is for all to know.
How long O Lord do I need to wait,
In tears and in dire straight,
To see your deliverance from my plight,
Of anguish and groanings throoghout this night.
But now I know you have heard my prayer,
And your salvation is growing near,
When our enemies will see their shame,
Knowing that I was not to blame .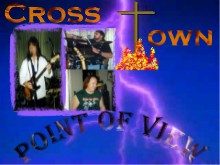 have you heard of the band Cross Town yet?...they`re taking the message of the Cross to every town they play in...wanna` hear their music?...click the pic and i`ll tell you more...
On Psalm 7
Lord, my God it is to you I look,
To let me pass safely o'er the brook.
My opponents do not come at me with swords,
But hide in the chat clubs and daily message boards.
Today they come to tear down truth,
As they sit in a little computor booth,
And praise the name of a satanic god,
A wooden (or plastic) headed , lifeless clod.
Lord I know that Your coming is near,
And many are lost in hopeless despair.
I do not lie with David in a cave,
But listen daily to the heathen rave.
Give us a heart as Your man of old,
Give us those riches that are better than gold,
Give us a tune that will calm the souls,
Of those under the spells of the devil's goals.
We give You the praise that is Your due,
We leave the enemy to sit and stew,
As he hides from the name and from Jesus blood,
Remembering the power of that crimson flood.

click the banner to hear all your favorite CHRISTian rock songs...plus live streaming audio...
On Psalm 8
How glorious is the name of our risen Lord,
Even little children proclaim with one accord,
And the stars of heaven that his fingers made,
Give us hope when faith does wain and fade.
In comparison to You we are so small,
It is a wonder that You care for us at all,
And the Son of man You exalt above,
All that You have made in love.
You gave to man the right to rule,
Over beast and bird and fish and mule,
And for this we can give You nought but thanks,
As we worship You from plains and banks
my friend jenny lives nearby in scenic ravenden...she sends me JESUS stuff all the time...today she sent me this delightful story...click to read...
On Psalm 9
With all my will and heart I praise,
To the Lord on high my voice I raise,
For righteous upon Your throne You judge,
And from Your truth You never budge.
From my enemies You have set me free,
For those who hate me also hate thee,
And by their own hands are they snared,
Into the the traps they once for me prepared.
Give me the words to sing Your great works,
When You answer the poor and needy from their kirks,
And the nations of the world are swept away,
Their ruined cities no more over me hold sway.
Then will the righteous rejoice,
And sing in unison with one voice,
How great is He who made all things,
And mighty is the salvation that He brings..
My Rock House...
Friends,this site has amazingly wonderful audio/video teachings and inspirations...To the praise of our FATHER...She has been given a gift indeed...After spending some time there i was totally feeling better...and was already feeling great...lol.. My Rock house is best viewed with Internet Explorer or Real One Player...You can download either or both from her webpage...I also noticed that this site was a winner of "The Golden Web Award"...Such a nice place to visit...If ya` need some extra warmness in your heart,this is a great place to start...
On Psalm 10
The ungodly appear as bad today,
As they did in this Psalm of David's day,
And wicked men think that God is away,
Not coming back, or so they pray.
The greedy man they do exalt,
But from all things good this horse does bolt,
In this world they seem to succeed,
But Your laws they never heed.
Some murder and seek all to kill,
While others scheme plots worse still,
For by usury, interest and legal theft,
Make the poor man completely bereft.
Now we are sure that You will not tarry,
But will come back soon and all evil carry,
To that lake of flaming fire,
Where all evil You will retire.
one day i was feeling
kinda` down...
it does happen sometimes...
...but as i was checking my mail,
i found a "wink from GOD" so to speak...it cheered me right up...PRAISE GOD!
a letter from a friend...who had no idea
that i was a little blue, but apparently wanted to send me a brotherly smile...in the form of a poem he wrote...click here to see...
On Psalm 11
In God we trust so says the coin,
All others pay cash the fools rejoin,
But we do not flee like a mountain bird,
Protection without God is quite absurd,
From the thrones of heaven God sees all,
And all the sins of the wicked he will recall.
The good in time He will reward,
But evil men face the two edged sword.
The Lord's righteousness and justice can be seen,
As He spread out His arms - the cross between.
No greater love is shown to man,
Than to send a Son in salvations van.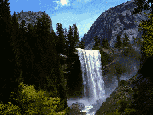 On Psalm 12
Lord it appears that I alone am left,
Hiding here in the mountains cleft.
No sign of truth is seen anymore,
But all are lies to deceive the law.
Though Your word tells me many more still stand,
I cannot see them in this land,
But I await to see your power,
Save the poor with a mighty shower.
With Your perfect, purified word,
We are safe because Your shield we gird,
And on our head salvation's hat,
Shows our foes what we are getting at.

On Psalm 13
How long is a piece of string we ask today,
When wondering if our God is near or far away,
How long must I worry, how long do I pray,
To win this battle on salvation's way?
My enemy may win a battle but what of the war,
At the sight of my Saviour he will bow down in awe,
And then with my voice I shout and sing,
As praise for my Lord my tribute I bring.
Psalm 14

Fools still say 'there is no God' but why?
With evidence in land and sea and sky,
And God looking down from high above,
Hoping to find someone to understand His love.

Finds no one to do His special bidding,
All are liars, joking and kidding,
That God is deaf or does not know,
What they are doing or how they go.

But our God comes to protect the poor,
While knocking plainly at thr heathens door.
Victory comes to Jacobs sons,
And praise is delivered to Holy Ones.
On Psalm 15

Who may live O Lord in Your holy place?
None except those with clean hands and hidden face,
And those made innocent by the work of Your Son,
Planned by You before time had begun.

Speak the truth from your inner heart,
Do not mingle with brazen ungodly tarts,
Gossip not and hate no neighbor,
Charge not interest but honour labour.

Do all that you know you should,
Hate all evil and love all good,
Honour those who love the Lord,
Stay bound to Him by His sweet cord.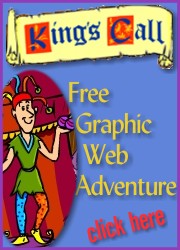 a great new
biblically based
on-line adventure
game for all ages...
go check it out!
On Psalm 16

I acknowledge Lord all good from you comes,
As You stand before me like those mighty gums,
Pronoucing joy and peace to godley men,
And judgement for evil by Your pen.

That writes a record every day,
Of those who will to idols pray,
But to those who follow along Your way,
Jesus has taken all sin away.

Now I rejoice and I am glad,
My future with You my heavenly dad,
For You will not leave me in the grave,
To groan and moan and rant and rave.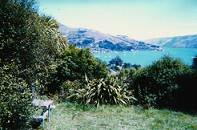 bill is a brother who lives in beautiful new zealand...it`s from that picturesque place that bill writes about many things,mostly all pertaining to our LORD...he has a website of his own too...it`s called...Bromley Bill`s Ballads...Christian Alternative Movement... go check it out...
http://homepages.paradise.net.nz/smithw/
On Psalm 17
Hear my voice O Lord I pray,
Listen to me on this very day,
Search me and find a man for your heart,
Don't make me sorrow, don't make me smart.
I call to You my God and king,
For You are wonderful as praise I bring,
Hide me under Your wings shelter,
No more to roam helter-skelter.
All around my enemies close,
Like devouring lions the likes of those,
Of Daniels day that You did make,
To sleep the night for salvations sake.
On Psalm 18

I love You Lord for You are my strength,
And I know You will go to the longest length,
To save me from all who want to devour,
And present me in heaven in the final hour.

In desperate trouble to You I called,
And even through your temple walled,
You heard my voice and undertook,
Redemption as I sat and shook.

In Your anger the earth did quake,
And dragon like smoke You did make,
With fire and brimstone falling down,
My enemies were soon not found.

The waters rose and I nearly drowned,
When my Saviour came so brilliant crowned,
Lifting me from that watery grave,
To a mountain top and nice warm cave.

You are the flint that lights my lamp,
And with your help I raise a ramp,
That lets me leap the whole wall over,
And lands me safe in fields of clover.

I may not be a king all crowned,
But You have led me to Your Holy ground,
And showed me Jesus waiting there,
Who keeps me from pain and dark despair.

So to Your name all praise we sing,
From lowly slave to mighty king,
We can all rejoice because we know,
Your mighty love to us You show.

On Psalm 19

We see in the heavens a show of Your glory,
The stars and the moon they tell us Your story,
All over the earth not one place to hide,
From what You have made both out and inside.

Just as the sun rises in the east each day,
So has Your word come to us to stay,
And to teach what is right and how You are good,
To show us the reward when we do as we should.

Keep me from the sins of pride,
Safe from doubt and free inside,
That I may please You is my dream,
Through endless days my only theme.


Rachel Reid
..."Always believing that one can be free by the POWER of GOD...through the power of music"...Rachel is a very gifted and talented musician for our LORD...she has a voice like an angel, that praises HIM beautifully...check out her website, listen to her music,check her touring schedule, read her biography and lots more...a voice that is sure to inspire you...for it praises our WONDERFUL SAVIOR...
http://www.rachelreid.net/
On Psalm 20

May the Lord be near you all the time,
And your faith in Him forever shine,
May He answer all your prayers,
That you may worship Him for years and years.

May the Lord let His face shine upon you,
May the Lord do for you what you for others do,
May the Lord answer you from heaven,
With His love that is free from leaven.

Though some may trust in racing cars and others in their engines,
We will trust in Lord on high and leave Him to His vengenence,
They may win a race one day but coming up the next,
Will be thrown on the scrapheap never lasting like this text.

On Psalm 21

Is it not good when our leaders believe?
Their strength from the Lord they justly receive.
Their victories are marvelous no matter the odds,
For from morning to night in Your footsteps they've trod.

When You appear Your fiery lake,
Will swallow whole those who make.
All your children to partake,
In evil plans disguised as cake

check out this passage written
by david from the
Holy Bible
1 Chronicles 29
10 Wherefore David blessed the LORD before all the congregation: and David said, Blessed be thou, LORD God of Israel our father, for ever and ever.
11 Thine, O LORD is the greatness, and the power, and the glory, and the victory, and the majesty: for all that is in the heaven and in the earth is thine; thine is the kingdom, O LORD, and thou art exalted as head above all.
12 Both riches and honour come of thee, and thou reignest over all; and in thine hand is power and might; and in thine hand it is to make great, and to give strength unto all.
13 Now therefore, our God, we thank thee, and praise thy glorious name.
14 But who am I, and what is my people, that we should be able to offer so willingly after this sort? for all things come of thee, and of thine own have we given thee.

On Psalm 22

David looked ahead as we look back,
Seeing clearly then those things we lack,
As he saw his Lord raised up on high,
And from His mouth came that plaintive cry.

He saw Christ's seperation from the fold,
As all our sins He bore on hold,
And while the sinners stood and mocked,
The life slipped out of God's priest unfrocked.

The hungry he had fed and still,
They crucified Him because God's will,
Had found one man to stand for all,
To redeem those cursed in Adam's fall.

They broke not bone but to His side,
A spear was thrust that opened wide,
A gash from which blood and water flowed,
A crimson tide of love it showed.

Then lots were drawn to see who would win,
Homespun tunic and other garments thin,
While up above my saviour died,
And I with others stood back and cried.

But David did not see what happened next,
For I did not see it written in the text,
But in the gospels it is clearly told,
Jesus from the grave rose bold.

By Jonah's stay within the whale,
We get the time of Christ in gaol,
But no tomb of death could Him hold,
And by these facts my faith is told.

On Psalm 23

The Lord is my shepherd I shall not want,
He cleanses my soul through His crimson font,
In His pastures green I am often seen,
And He rewards me well when I am not mean.

Though I walk through the valley of the dead,
I keep His helmut upon my head,
And in my hands are His shield and sword,
With all my soul I believe His word.

You give to me the oil of joy,
And at your table I am the honoured boy,
While all around my enemies die,
I will dwell with You in heaven's sky.


the 23rd psalm
is maybe the most quoted of them all...
Dayspring .com has many wonderful web movies they show for free...this one is a king james version called the 23rd psalm...click here to read this beautiful psalm as you listen to music and see awesome depictions of art and photography......
thank you LORD for dayspring....
here`s the link...
On Psalm 24

The earth is the Lord's so this Psalm says,
But this is not always acknowledged by our peers,
Though He it was who created them,
To shine their lights like a sparkling gem.

The question is "Who before Him can stand?"
The answer is those with a pure heart and clean hands,
Or have not accused the innocent of doing wrong,
They shall stand and be blessed for being strong.

Be opened up O eastern gate,
And golden door you have reached the date,
When the Lord of glory will enter in,
And a new reign on earth is about to begin.

On Psalm 25

Lord You know that I gave myself to Thee,
In return Lord do not let my enemies laugh at me,
For all who hate me hate You too,
And this is their sin, they have no clue.

They would not listen to Your ways,
But played the fool for endless days.
I will learn of Your mercy and Your love,
And search for ever for the coming of Your dove.

I have sinned and hereby repent,
And receive by faith Your message sent.
Save Israel from all her trouble,
That we may return to You right at the double.


On Psalm 26

Search me, judge me, find me not wanting,
Keep me, restore me for I am all longing,
To come close to You and learn of Your ways,
Reward me with wages that only heaven pays.

Help me when my feet wander far from your path,
Turn me and guide me, soak me in Your bath,
Wash me till I am whiter than snow,
Let my countenence show that my Lord I do know.

Now as the time comes and my life is near over,
Let me stand in Your congregation, Your fields of clover,
And gather me amongst the sheep of Your fold,
Then take me back with You to Your city of gold.

On Psalm 27

As the Lord is my light He will show the way,
His salvation has come and it is here to stay.
There is no one to fear who is greater than He,
My shield, my protector, the champion of me.

His temple I desire to be my home,
The book of His word my only tome.
My dwelling place within His sight,
Where I may delight in His majestic might.

There I will sing and praise His name,
My joy complete, my Saviour not tame,
For He heals the sick, the blind the lame,
My rock, my redeemer, my provider, the same.

I wait to hear You answer my prayers,
Some may take minutes, some take years,
But you know what is best for me,
So I put all my trust and hope in thee.

On Psalm 28

Hear my prayers O God my rock,
Let me examine my life, help me take stock,
Answer me least I also go to the well,
That leads to destruction at the gates of hell.

Reward me Lord for I have believed,
In the face of information often received,
From men who claim to know of it all,
But where will they be when their life You recall.

Break the chains that bind all the lost,
Help us to save them regardless of cost,
For You have spent Your only dear Son,
And through Him we know the victory is won.

On Psalm 29

Lord as we give You the glory I wonder why?
In this psalm of the Unicorn did David try?
To see from afar You speak to the sea,
When the wind and the waves give honour to thee.

Salvation came at the sound of your voice,
That brought into being the worlds of Your choice,
So what are a few trees , young bulls or flames fire,
When we know that Your praise is our only desire.

wanna` see what`s going on `round bill`s country?...click hear to go visit "The New Zealand Herald...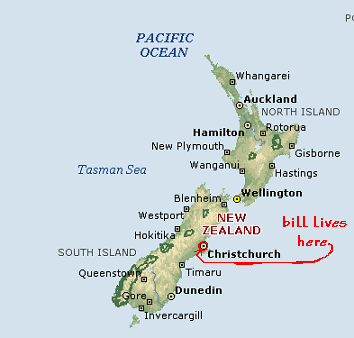 On Psalm 30
David, like Paul, called the saints to sing,
And unto God's presence thanksgiving to bring.
Sorrow may last for the night but O for the joy,
That comes in the morning like a childs new toy.
Let me live to praise thee my Lord,
Let me stand before You at the head of a horde,
Of dancers and singers whose mourning is gone,
Because of the work of atonement wrought by Your Son.
On Psalm 31

In Thee O lord do I put my trust,
To know Your will with me is a must.
Even from the grave do You keep me safe,
For I was a lost and hopeless waif.

My enemies nets are cast about,
To trip me up and keep me out,
Of the glories of Your kingdom I love to shout,
And in the face of unbelievers my faith I tout.

For Your mercy Lord I pray each day,
And rejoice greatly for Your deliverence here to stay.
Make Thy face shine upon me and give me Your peace,
My brothers, my sisters, my children, my nephews, my neice.

May they all assemble before Thee in heavens array,
And praise You forever as they follow Your way,
May they eat of the fruit of the tree of dear life,
As they walk by Your river with no tears and no strife.

On Psalm 32

Blessing upon blessing so starts this song,
For those who have forgivness for sin and for wrong,
I sweated and ached until at last I did cry,
A confession of sin with a tear in my eye.

I hide in the rock and a new song I sing,
And listen to the instructions that Your words bring,
I place the bit and the bridle of my life's control,
Into Your hands to guide me, spirit, mind, body and soul.


1 Samuel 17
44 And the Philistine said to David, Come to me, and I will give thy flesh unto the fowls of the air, and to the beasts of the field.
45 Then said David to the Philistine, Thou comest to me with a sword, and with a spear, and with a shield: but I come to thee in the name of the LORD of hosts, the God of the armies of Israel, whom thou hast defied.
46 This day will the LORD deliver thee into mine hand; and I will smite thee, and take thine head from thee; and I will give the carcases of the host of the Philistines this day unto the fowls of the air, and to the wild beasts of the earth; that all the earth may know that there is a God in Israel.
47 And all this assembly shall know that the LORD saveth not with sword and spear: for the battle is the LORD's, and he will give you into our hands.
48 And it came to pass, when the Philistine arose, and came, and drew nigh to meet David, that David hastened, and ran toward the army to meet the Philistine.
49 And David put his hand in his bag, and took thence a stone, and slang it, and smote the Philistine in his forehead, that the stone sunk into his forehead; and he fell upon his face to the earth.
50 So David prevailed over the Philistine with a sling and with a stone, and smote the Philistine, and slew him; but there was no sword in the hand of David.
51 Therefore David ran, and stood upon the Philistine, and took his sword, and drew it out of the sheath thereof, and slew him, and cut off his head therewith. And when the Philistines saw their champion was dead, they fled.

On Psalm 33

Musicians and singers it is time to rejoice,
Come together for the 'jam' of heavens choice,
And praise God for all He has done,
His creation of earth, of moon and of sun.

A promise is given to the nations that follows,
The guidance of God over mountains and hollows,
And as he looks down from heaven and watches our kings,
He searches for men to trust in His things.

On Psalm 34

To magnify the Lord is my pleasure,
For he delivers my soul to His land of leisure,
And as we look upon Him we are not ashamed,
For he has calmed the sea and the wind He has tamed.

O taste and see that the Lord is good,
To all that love Him and obey like they should,
That keep their tongues from evil and their lips from guile,
As they depart from evil and seek peace all the while.

And at this time David saw his Lord crossed up,
They crucified him after He had drunk the last supper cup,
That would represent His blood that flowed for all,
But they broke not bone this psalm recalls.
On Psalm 35

Lord You are my advocate, lawyer and friend,
You will justify my faith in You in the end,
You will tell my soul of Your salvation,
When You come to rule over every nation.

The traps my enemies try to spring,
Will return to them the evil they bring,
They mock me and say that You don't exist,
But where will they be when the death knife does twist.

Judge me by Your righteousness for I have none myself,
But take away all of the pleasures and all of the wealth,
Of those who honour not You nor think of the day,
When the fires of perdition will burn them away.

wanna` hear a brother
praise our GOD`S
MIGHTY BATTLEAXE
with a drum chant on a
homemade drum?....
THOU ART MY BATTLEAXE AND WEOPONS OF WAR...


click the k-LOVE banner to go to their homepage where you can listen online to streaming CHRISTian radio broadcast plus lots more...like news,prayer support, concerts and events etc....ROCK on k-LOVE!...
On Psalm 36
The sinful man has this to say,
He fears not God nor does he pray,
He spends all day in mischief and plans,
The downfall of good men and the removal of bans.
But all he can do is lead others astray,
And keep them from following God's chosen way,
While good men are tucked under the shadow of wing,
And are safe from corruption when praises they bring.
To the fountain of life, to the foot of the throne,
While the evil in hell just shrivel and groan,
With no way to join them with a deep ditch between,
The good and the evil together not seen.
my friend
Ron is blessed
with a knack for
finding JESUS stuff...
he found this "song" and
posted it on a board i
frequent...
On Psalm 37
Don't fret about this world's evil actions,
Caused by those with unholy factions,
For they will be cut down like new mown hay,
And wither until their life gives way.
But those who upon our Lord do wait,
Pass through to join beyond wicker gate,
All the meek to whom this earth is given,
Once all crime and sin are from it driven.
The steps of a good man are ordered by the Lord,
And he is delightfully presented to the board,
But if by chance he stumbles he will not be dismissed,
For he has been redeemed and by his saviour kissed.
On Psalm 38
a Psalm of William
to Sean Shannon Collier
Downtrodden, forgotten, not many friends,
Wounded and sick and close to life's ends?
Weak and hungry, fearful of those,
Who would take all you had - leave only your toes.
Deaf, blind and dumb, have nothing to say?
No one to guide you safe in life's way?
When you have reached the bottom there is only one way to go,
Repent and forever God's glory you will show.
thank you Bill...may GOD be thanked for making you...sean
have you ever tried msn groups?....if not, you`re missing alotta` fun...bill assists in the management of an msn group called "Inspiration Of The Heart"....a wonderful group where you can find CHRISTian fellowship in many forms...poetry, chat, message boards,picture sharing, links, stories and more...a wonderful group of brothers and sisters in CHRIST...go check it out, and see for yourself...you`ll be glad you did...
http://groups.msn.com/InspirationofTheHeart
my tribute to the psalms...
a LOVE song for our
BELOVED...
LOVE song...
YOU...
i`m in LOVE with YOU...
i`ll always LOVE YOU...
i spent my LIFE looking for YOU
i spent my LIFE trying to get through
YOU looked at me...i looked at YOU
what was i to do...
i`m in LOVE with YOU...
hand in HAND we walked away
through the end of time
hand in HAND i heard YOU say
forever YOU`ll be mine
i`m in LOVE with YOU...
we`re in LOVE with you...
we`ll always LOVE YOU...
in HIS HANDS we are free
to live our lives with LIBERTY
cause JESUS came...away we went
our time on earth...had been spent
and JESUS said...come on in
leave that place and leave your sins
behind...leave it all behind
whatcha gonna find...at the end of time...
is a tree of LIFE...streets of gold
you`ll never be tired...you`ll never be old
you`ll see HIS FACE...in another place
HE ran your race...your dreams HE chased
for you...whatcha gonna do
that HE ain`t done for you...
we`re in LOVE with YOU...
we`re in LOVE with YOU...
we`re in LOVE with YOU...
JESUS metal...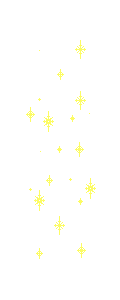 Daniel 12
3 And they that be wise shall shine as the brightness of the firmament; and they that turn many to righteousness as the stars for ever and ever.

well friends....that`s about it for now....the rest of the psalms will be another page.....thank you Bill for sending JESUS stuff to use....and thanks be to you, whoever you may be, whereever you are, for coming here....i`d like to say also that Bill told me he was in no way trying to rewrite or redefine the WORDS of GOD....that cannot be done...he was simply writing what he heard in his heart when he read them.... later Bill....later ya`ll....may GOD bless your hearts, may your day be merry, and may HIS LIGHT shine on you everywhere you go.....
sean (aka- freak376)
home